CL 1B: Foundation (BC)
Jump to navigation
Jump to search
Certification Menu | BCCP | CMCP | CCCP | DRCP | BCCS | CCCS | CMCS | DRCS | BCCE | CMCE | CCCE | DRCE | BCCA | BCCLA
Competency Level Menu | CL 1B | CL 2B | CL 3B | CL 1C | CL 2C | CL 3C | CL 1CC | CL 2CC | CL 3CC | CL 1D | CL 2D | CL 3D | CL 2A | CL 3A
Body of Knowledge Menu| BoK 1 | BoK 2 | BoK 3 | BoK 4 | BoK 5 | BoK 6 | BoK 7
Level of Expertise Menu | KNOW | DO | MANAGE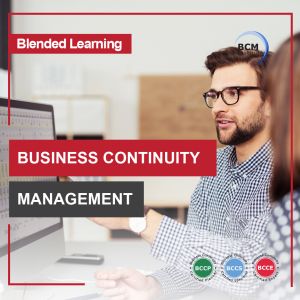 Instructions to Candidate
Candidates sitting for the examination are strongly advised to be versed with the terminologies from this page BoK 1 to BoK 7.
CL 1B: Foundation with BCMBoK 1 to 7
| BoK 1 | | BoK 2 | \| BoK 3 | | BoK 4 | | BoK 5 | | BoK 6 | | BoK 7 |


At the foundation level of the Competency Level (CL), we have our basic certification program for the BC Certified Planner. The examination format will be fifty multiple choice questions, and there will be no deduction for incorrect answers. The duration for the BCCP exams will be one and a half hours.
This document is a summary of the terms on Competency Level 1B of the BCM Body of Knowledge used during the preparation of the Business Continuity Certified Planner examination.