BCMBoK 6: Testing and Exercising
Jump to navigation
Jump to search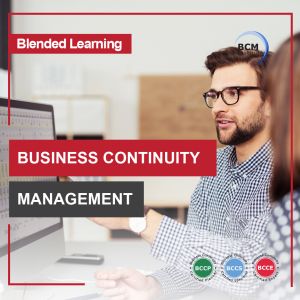 Body of Knowledge Menu| BoK 1 | BoK 2 | BoK 3 | BoK 4 | BoK 5 | BoK 6 | BoK 7
Certification Menu | BCCP | CMCP | CCCP | DRCP | BCCS | CCCS | CMCS | DRCS | BCCE | CMCE | CCCE | DRCE | BCCA | BCCLA Competency Level Menu | CL 1B | CL 2B | CL 3B | CL 1C | CL 2C | CL 3C | CL 1CC | CL 2CC | CL 3CC | CL 1D | CL 2D | CL 3D | CL 2A | CL 3A
1. Business Continuity Management Body of Knowledge 6 or BCMBoK 6 provides the minimum expectation for a BCM professional in the area of Testing and Exercising.


Coordinate, plan, evaluate and validate the testing of a documented BC, CC, CM or DR plan.

Define objectives, policies, guidelines, responsibilities and exercise specifications.
Evaluate the effectiveness of procedures and access to resources through testing.
Establish and coordinate the exercise properly.
Evaluate, update and report on exercise results to executive management.
Related Terms: Testing and Exercising.

Body of Knowledge 6: Testing and Exercising Definitions
BCM Audit
CL One (1) | * CL Two (2) | * CL Three (3)
Business Continuity
CL One (1) | * CL Two (2) | * CL Three (3)
Crisis Management
CL One (1) | * CL Two (2) | * CL Three (3)
Crisis Management
CL One (1) | * CL Two (2) | * CL Three (3)
Disaster Recovery
CL One (1) | * CL Two (2) | * CL Three (3)
Revision Notes