Stelios Aronis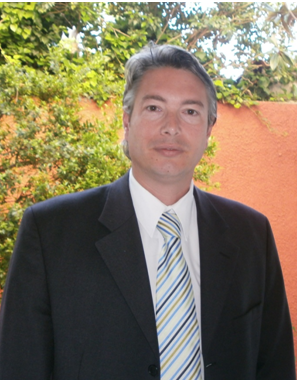 Stelios Aronis is currently the Head of Business Continuity Management for Alpha Bank Group (i.e. the parent company and subsidiaries in Greece, UK, Romania, Serbia, Cyprus, Bulgaria, FYROM, Albania, and Ukraine) and member of BoD / Chief Financial Officer for Tactix s.a. (Investment & Brokerage Services).
Additionally, Stelios is the Group BCM System Manager and implementer for ISO22301:2012 of Alpha Bank Group. ISO22301 certification covers critical business functions/sectors of the Bank, i.e. Treasury Services, Information Technology, Back Office Operations: Payments / SWIFT / Remittances / Treasury Back Office / Loans Administration / Bank Trade / Custody & Shareholders Registry / Cash Centers, and the Group Company Alpha Supporting Services, which provides IT Management and Operations (data center services) to all International Group Companies of Alpha Bank. Number of Personnel in sectors certified with ISO22301, exceeds 1000 people.
Wide range of expertise mostly achieved through working in international organizations.
Sectors of expertise:
• Business Continuity Management / Risk Management
• Financial Analysis, Reporting, Budgeting
• Accounting
• Treasury, Brokerage and Investments Services (Analysis, Assets & Liabilities Management, Trading)
• Outsourcing (Monitoring, analysis, risk assessment, Business Continuity Management of outsourced activities)
• Project Management
• Business Process Management and consulting
Past Employment
Citibank International Plc
Financial Control Division - Head of Expense Analysis Section (2006 – 2008)
Treasury Department – Senior Treasury Analyst (2005)

Tactix s.a. (Investment & Brokerage Services)
Financial Analyst and Trader (1999 – 2004)

Shell Hellas S.A.
Financial Control Division – Assistant Accountant (1995 – 1996)

Qualification
MSc in Business Finance, Brunel University (London, United Kingdom)
BSc in Business Administration Athens University of Economics & Business (Athens, Greece)


Professional Certification


BCM Institute
Business Continuity Certified Lead Auditor (BCCLA) for ISO22301
BCM Institute
Business Continuity Certified Expert (BCCE)
Disaster Recovery Institute International (New York, USA)
Certified Business Continuity Professional (CBCP)
Economic Chamber of Greece – Certified Accountant
A' Class Accounting License for public limited companies (Société Anonyme)
Hellenic Republic Capital Market Commission (HCMC)
Certified stock trader in the Athens Stock Market
Athens Derivatives Exchange – Certified Derivatives Trader
Certified Market Maker / Trader in Derivatives (Type B)

Presentations and Publications
30/09/2013 – Netweek Magazine special edition. Alpha Bank won for two consecutive years (2012 and 2013) the award in category "Business Continuity" in "Business IT Excellence (BITE) Awards" conducted by magazine "Netweek" of Boussias Communications. The event is focused on Information Technology and Telecommunications Sector and awards best practices in the Sector
18/02/2014 – speaker in 1st Business Continuity Forum in Greece: "Business Continuity Exercising and Testing – Case studies and procedures of Alpha Bank"