Overview of Certification and Non-certification Courses
From BCMpedia. A Wiki Glossary for Business Continuity Management (BCM) and Disaster Recovery (DR).


BCM Institute and Standards Glossary
Business Continuity Management | Crisis Management | Crisis Communication | Disaster Recovery | BCM Audit | Cyber Security | Pandemic Flu | Supply Chain BCM | ISO22301 | ISO22320 | ISO22390 | ISO22399 | ISO31000 | ANZ5050 | ASIS | BS25999 | MS1970 | NFPA1600 | SS540 | ENISA | ITIL | NCEMA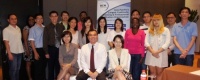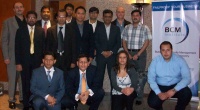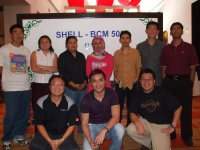 Our courses extend from introductory to specialized and expert levels. Whether you are new to BCM Audit, Business Continuity (BC), Crisis Management (CM), and Disaster Recovery (DR) planning or are a professional practitioner, our range of courses are designed to cater to any level of expertise. Review courses are also available for those preparing for certification. The 'lack of skill' and 'just-in-time' experience-based training offered in the public domain is what BCM Institute offers, and our curriculum structure provides a gradual progression in sync with the individuals' learning experience.
Additional Information for Course Participants
Payment Arrangement
In addition to the attendance of our courses, these are the policies that you will need to be aware of:
Events
Forums