Guidance Notes to Complete the BIA Questionaires
From BCMpedia. A Wiki Glossary for Business Continuity Management (BCM) and Disaster Recovery (DR).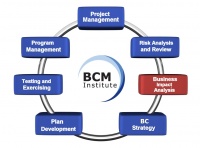 As part of the Business Impact Analysis (BIA) phase, one method of gathering the necessary data for the analysis of an organization's critical business functions is the used of a Business Impact Analysis Questionnaires (BIAQ).
Content of BIA Questionnaires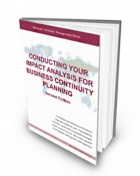 Back
Courses: Non-certification
Courses: BCM Certification
Useful Link and related terms