Electronic Exam System
From BCMpedia. A Wiki Glossary for Business Continuity Management (BCM) and Disaster Recovery (DR).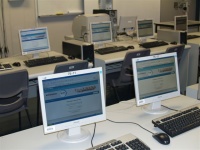 The Electronic Exam System or E-exam allows participants to sit for their examination using an electronic platform. This is a user-friendly interactive platform for participants completing the final part of their certification examination. It will assist students preparing and finally sitting for the institute's Multiple-choice Questions (MCQ) examinations.